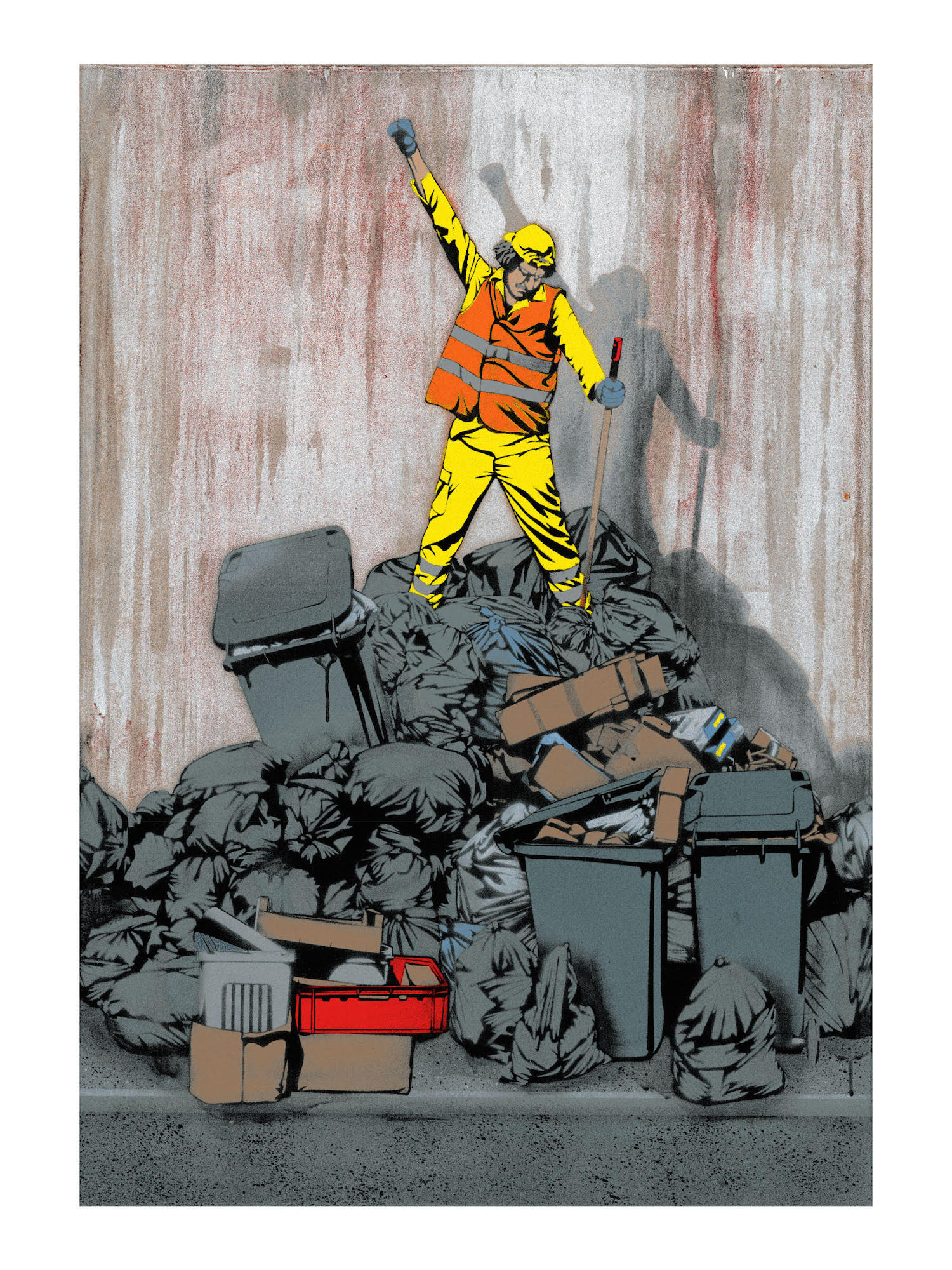 Guy At The Top
Medium: Silkscreen Print (10 colors genuine handprint)
Year: 2018
Paper Size: 80 x 60 cm
Image Size: 71 x 50 cm
Edition of 50 + 10 APs
Notes: Signed and Numbered.
Includes fluor and reflective inks on 300 grams Hahnemuhle art paper. Printed by Krijger Vormgave Amsterdam.