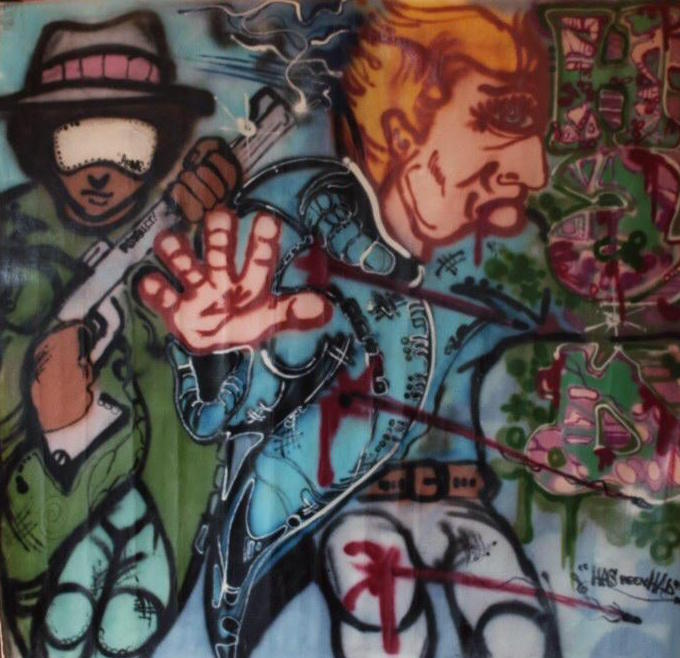 Anthony Clark a.k.a A-ONE (1964-2001)
A-One was born in New York City in 1964. By the age of 6 he was already painting the streets of his city, and later on refused to study art as he preferred learning from other street artists.
With his vibrant work, full of energy and life, he soon became a legendary New York Graffiti artist: taking part of the South Bronx Show in 1982, organized by the Fashion Moda gallery, alongside Crash, Daze 8, and Freedom. Only two years after, in 1984, A-One is part of the Venice Biennale, in which he is also the youngest artist. A-One continued to have numerous shows ever since 1982 until 2001.
A-One was also internationally approached by some of the most prestigious museums, galleries and private collections. He was one of the artists to be working for the Rolling Stone's traveling exhibition, together with El1O, Futura 2000, JonOne, JayOne, Mode2 and Sharp.
His last show was held in France, at the galerie du Jour, with Ash, André, Fafi, Gemeqs, Jayone and Futura 2000.
We currently have a selection of works by A-One available for private sales, which are not up for display on the website.
If interested in such works, please don't hesitate to contact us.